since 2018, norns has grown beyond our earliest imaginings: all sorts of new functionality, expanded documentation, group tutorials and classes, weekly hangouts, and perhaps most notably a huge explosion of community-contributed scripts. script-making is also art-making, and the inspiring level of sharing has itself built a community.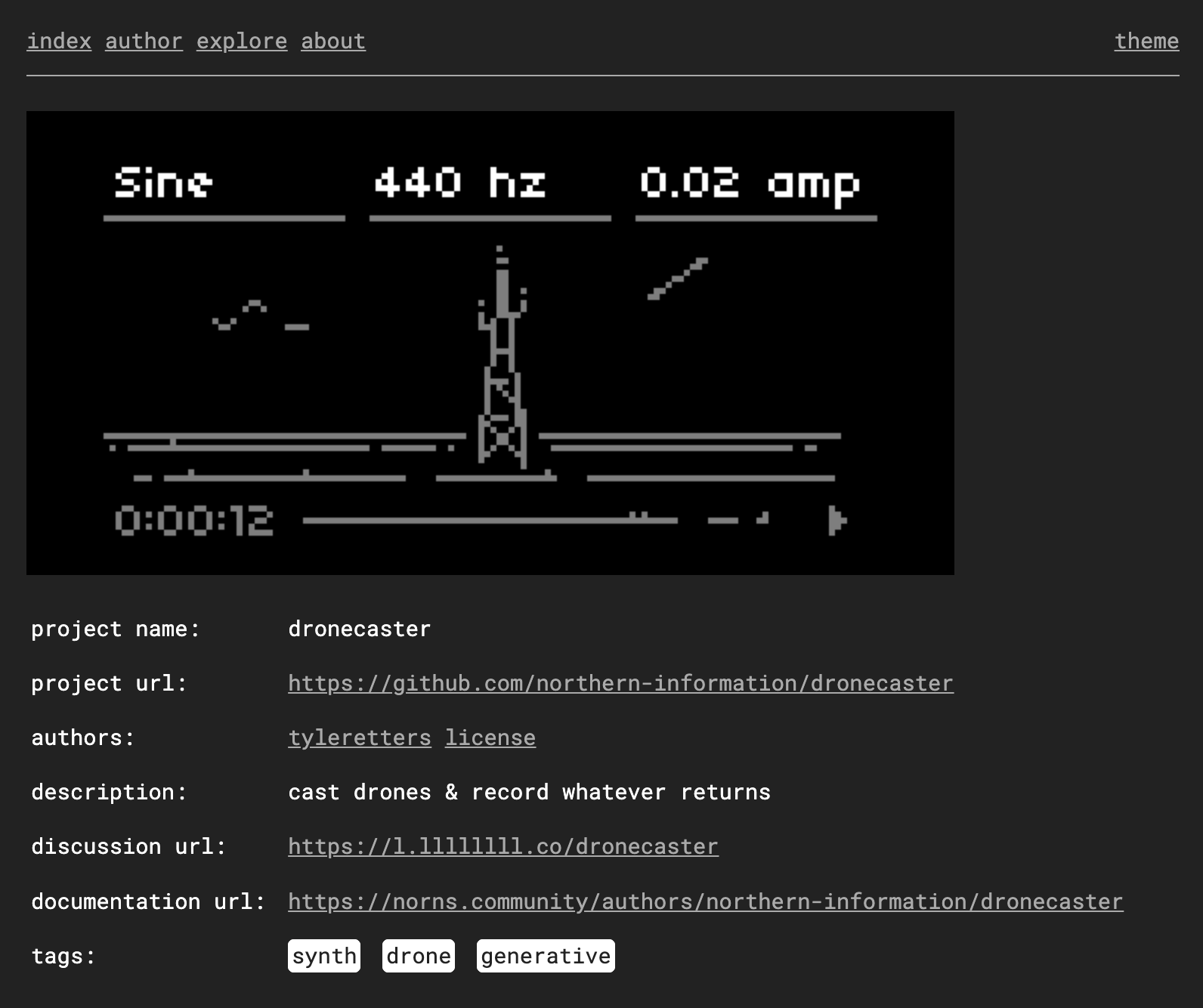 norns.community is a centralized place for community projects. it was initiated by monome and the vision was shaped by the talents of @tyleretters who added sharp visual styling + data design and @eigen who created a dynamic discovery mechanism with tagging and gallery images.
summon
in the video above, scripts made by the lines community are being played by the lines community.
orca // script: @its_your_bedtime // performance: @elia
TimeParty // script: @crim // performance: @Olivier
mlr // script: @tehn // performance: @shellfritsch
QUENCE // script: @spunoza // performance: @Justmat
Compass // script: @Olivier // performance: @glia
otis // script: @Justmat // performance: @mattlowery
Animator // script: @crim // performance: @bereenondo
wrms // script: @andrew // performance: @zanderraymond
cheat codes // script: @dan_derks // performance: @andrew
---