monome package for max
We've created a collection of applications and tools that can be downloaded directly via Max's package manager (in version 7 and above).
Get package
First, you'll need Max. There is a free runtime.
Open it up, and go to the Package Manager via the dropdown menu:
File → Package Manager
Use the seach bar at the top: "monome" and the click Install.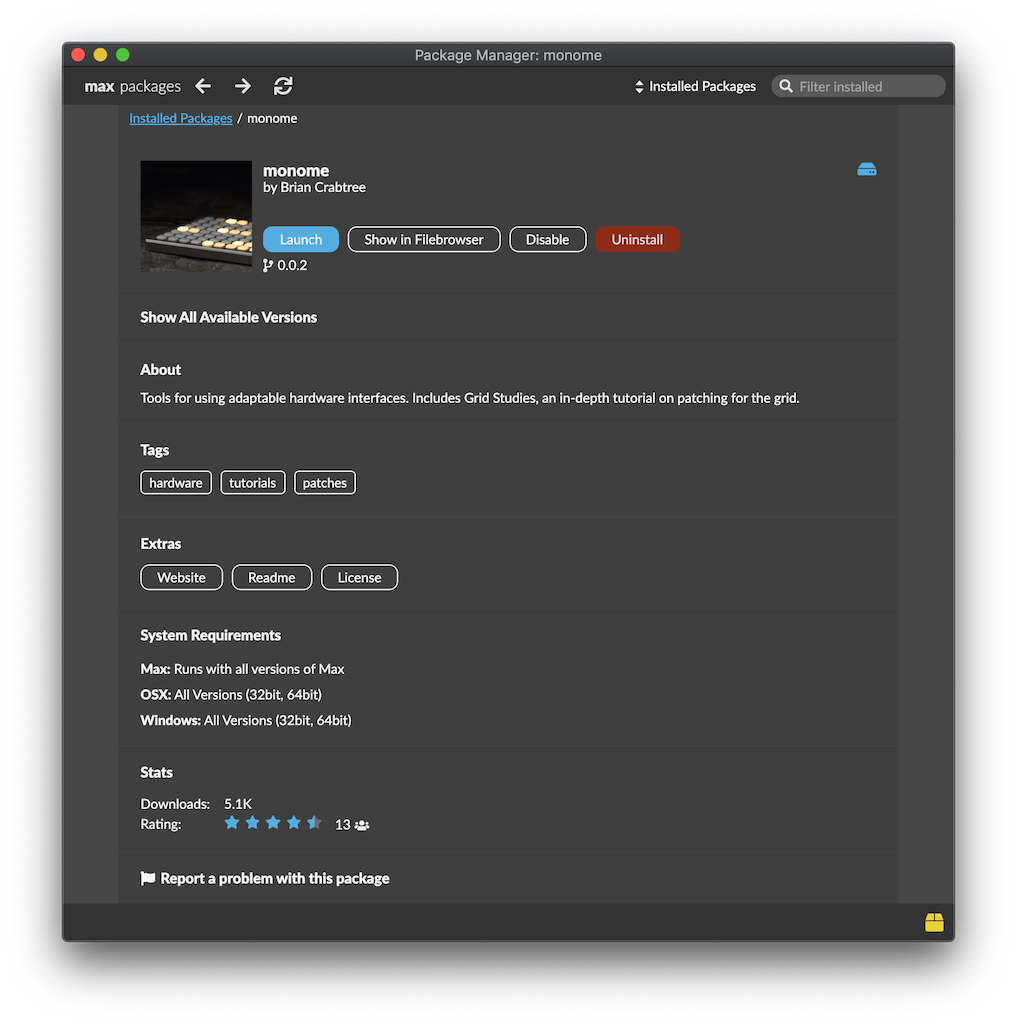 Patchers
You can launch individual patchers directly from this screen. Click the dropdown arrow for patchers on the bottom right. Double-click meadowphysics.maxpat to load it up.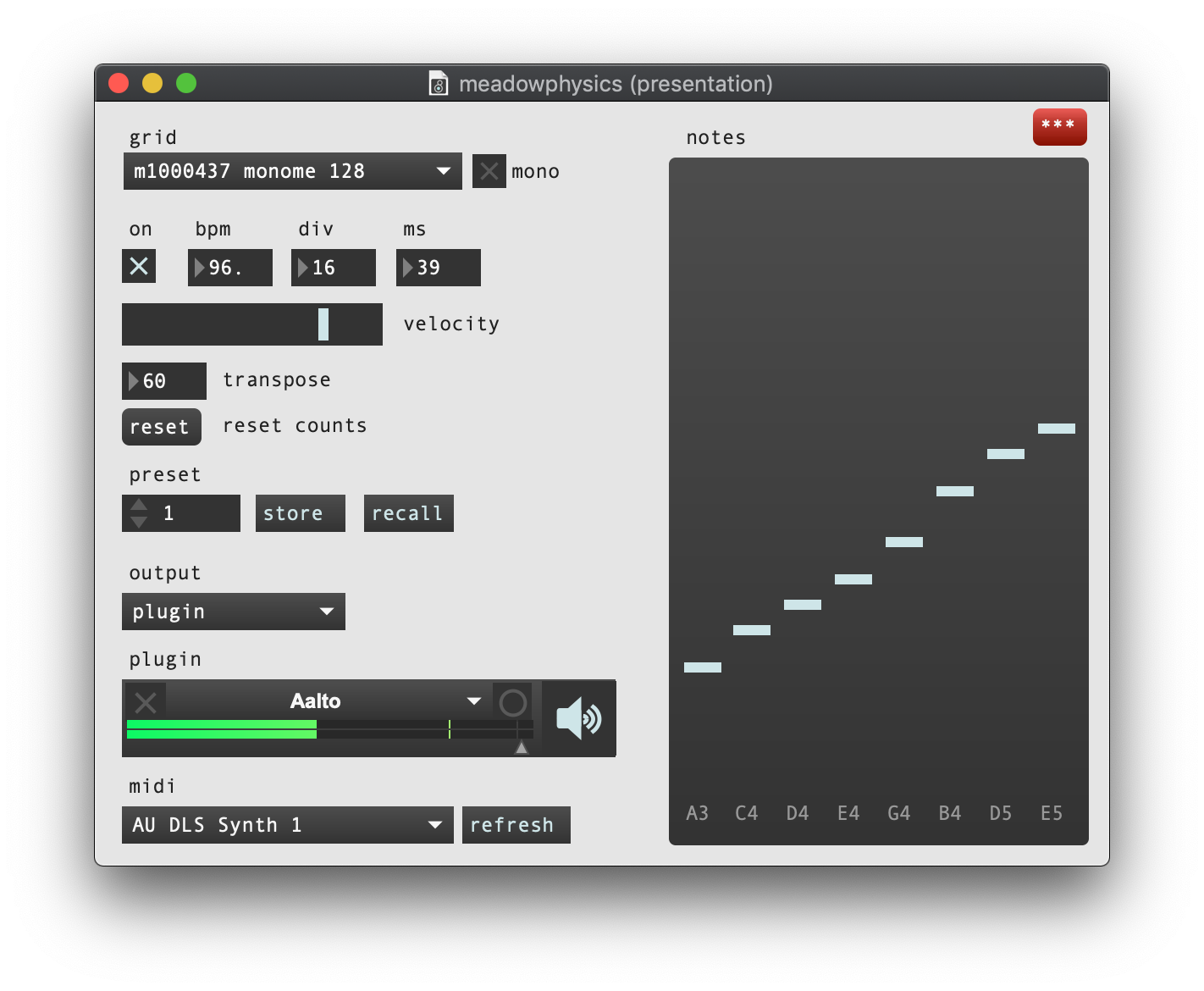 Your grid will be auto-detected and selected when plugged in. (Provided you've already installed serialosc).
Meadowphysics generates notes. To get sound you'll need to click the plugin dropdown to select an internal synth plugin. You can likewise change the output to MIDI and change the midi dropdown to either an external or internal MIDI device (for example, on Mac the AU DLS Synth will make piano sounds.)
Be sure to check out the other patchers!
---